Thank you Frank Lavelle for those great pics from the Waterfront Blues Fest Crossroads Stage
David Pinsky with Phil and his Shouters at Art along the Rogue
                                                                         The Origin of "Over the Moon" :
During our first trip to Beale we were lucky enough to be interviewed by ABC news in Memphis. If you click on the link you will understand the meaning of Over the Moon and its special place in our Blues Hearts :
We came we saw we were on the news.       Memphis20ABC20show.mp4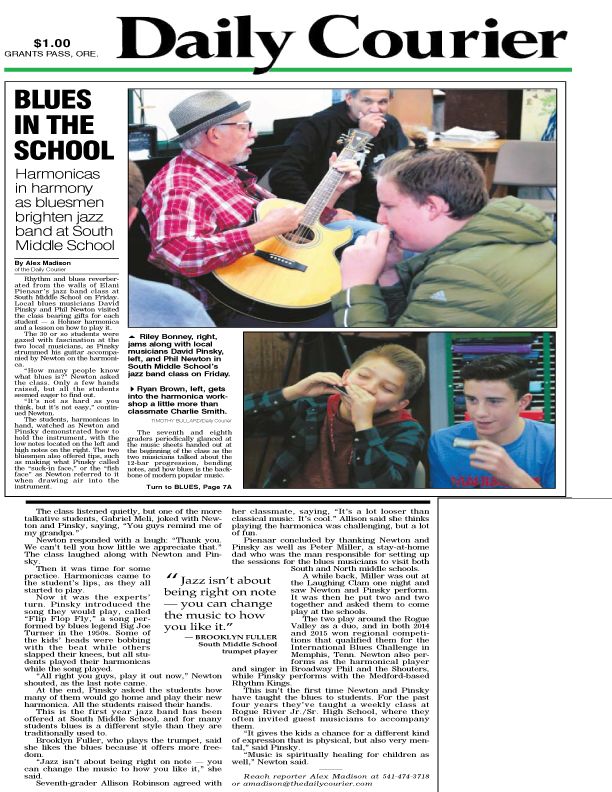 David and Phil play the Muddy Awards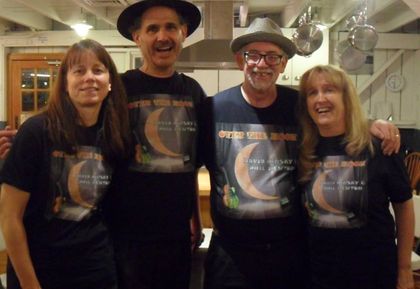 It's an Over the Moon Extravaganza with our biggest supporters !!                                         
  Our CD"s ARE AVAILABLE AT OUR GIGS, ON-LINE HERE OR AT:    WWW.CDBABY.COM 
This pic is of David and Phil playing at the Lehrer in Portland at the CBA Journey to Memphis challenge. 
Thank you Matt Hauer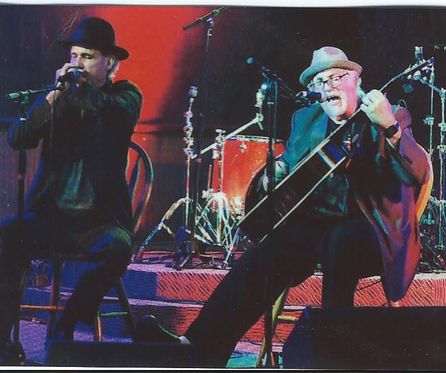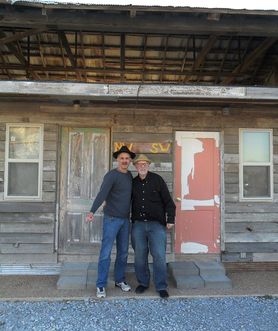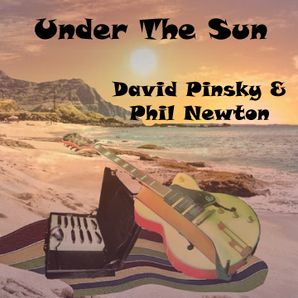 "Under The Sun" 
New Release from David and Phil  Available at all gigs CD Baby and online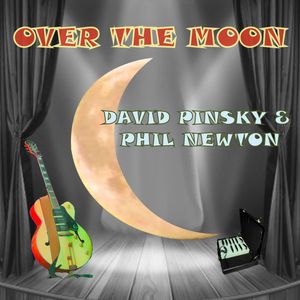 "Over the Moon" is the first studio collaboration of David and Phil. Just click on the paypal link and receive your copy. Each disk is $15 including shipping within the U.S.. Be the first one on your block to own both  
 UPCOMING GIGS
May 7 Grants Pass Wine Stroll (Band)
May 13 Bella Union 7 pm
May 14 Blues Revue Plaisince Ranch
5 pm With Ben Rice & Lisa Mann
May 15 Rellik Winery 4 pm
May 18 Rogue Blues Jam Grape Street 6 pm
May 27 Schmidt Family Vineyard 5 pm
June 18 Porch Fest Grants Pass 
June 19 Rellik 4 pm
June 22 DanCin 5pm
June 25 Bella Union 7 pm
 July 17 Rellik
July 20 DanCin
July 23 Sound Lounge (Band)